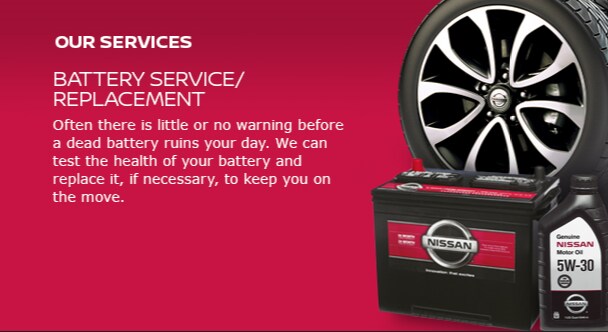 Replacing and maintaining a car battery is one of the most challenging (and dangerous) automotive maintenance procedures out there. After all, Nissan batteries are often wet-cell lead-acid batteries, which means that there are plenty of safety precautions that need to be taken into consideration:
·        Properly filling (to account for fluid lost to evaporation, electrolysis, and other factors)
·        Cleaning/lubrication (wiping away dirt/corrosion from the battery terminals)
·        General precautions (removing any dangling jewelry or loose clothing)
With all of this in mind, replacing your Nissan's battery might not be something you want to tackle on your own. If you'd like some help, schedule a service appointment with our Andy Mohr Nissan team.