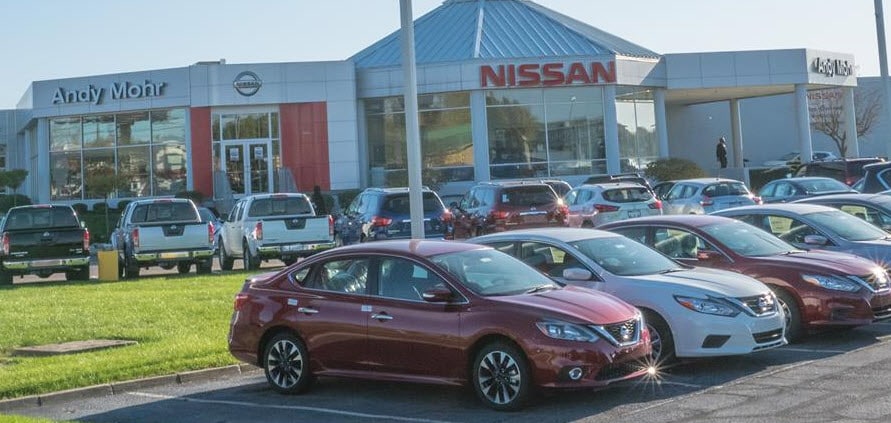 Indianapolis, IN, goes by many names, including the Crossroads of America, as six major interstates cross through the city. But when it came time to actually name the city, the Supreme Court judge in charge of choosing the designation couldn't think of a name, so he took Indiana and added the Greek word for "city" at the end.
Today, Indianapolis is a bustling city with immense culture and iconic history. It's home to several notable businesses, famous residents and, of course, the Indy 500.
For residents, the best way to get around the city is by car, so if you're in the market, you'll be glad to hear of a Nissan dealer in Indianapolis where you can find a vehicle that's not only reliable but efficient and stylish. Andy Mohr Nissan is here to help you.

Finding the Right Nissan Model in Indianapolis 
Having a Nissan dealer in Indianapolis is beneficial, especially if you're currently seeking out a new car. Since you've got a Nissan dealer around the corner, you can always head over to get a closer look at the models you're considering.
However, you can get started right from home and save yourself the trip by browsing our website and checking out our inventory of models like the Altima, Rogue, Pathfinder, and Titan.
Learning to Inform Your Decision
Before heading to our Nissan dealership in Indianapolis, you'll want to have a good idea of what you're in the market for. We can help you figure that out because we have plenty or research tools on our website like Nissan comparisons and vehicle reviews. These tools provide you with the need-to-know information on the vehicles you're considering so you can start to cross some off your list to find the one that's perfect for you.
Experiencing Your Choice
Research can be helpful, but as a Nissan dealership in Indianapolis, we can certainly say that nothing beats hands-on experience with the vehicle you're interested in. Taking the test drive might be the best way to choose your next car. You get to see what it can do while on the road, and you'll get a chance to take in the interior and the exciting features. While finishing up your test drive, your mind will be completely made up.
Servicing & Maintaining Your Nissan in Indianapolis 
Something you may appreciate about our Nissan dealer in Indianapolis is that we have a service center on site. Whenever you need to have your vehicle serviced, you can always bring it into our shop. Our Nissan certified technicians will take great care of your vehicle. Whether you need a quick oil change or a more involved repair, you can rest easy knowing that you and your Nissan are in great hands. We can help you keep your Nissan performing at and looking its best for many years.
At Andy Mohr Nissan, we're proud to be in Indianapolis, and we're even happier to serve its drivers.