Your transmission is the key to your entire car's ability to get from point A to point B. It's at least as important as the engine, as it's the part of the car that handles gear shifting and the ability to keep your wheels moving at the right speed with the proper torque. No matter how much power your engine has, it's your transmission that harnesses that power by controlling when the gears shift. Because your transmission is so important, it's crucial to keep up with service and keep it running like new.
Andy Mohr Nissan is to here to help those in need of transmission repair near me near Indianapolis, Lawrence, and Speedway.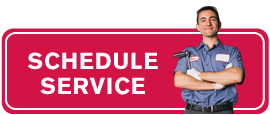 What Does The Transmission Do?

Whether your car has a manual or automatic transmission, it essentially serves the same purpose. As you drive, your car needs to shift to a higher gear when you accelerate, and down to a lower gear when you step on the brake. Lower gears are also often used for extra traction when driving over ice or going over rocky terrain while off-roading.
With an automatic transmission, you don't even need to think. The transmission shifts for you based on how you're driving, though again, lower gear settings are available to provide greater traction. A manual transmission let's you control the drive a little more by giving you control over the gear shifting with a stick-shift and a clutch.
Common Transmission Issues
Whether you have a manual or an automatic transmission, you'll likely be able to hear if there are any problems with it. A loud noise when it's trying to shift gears, or a complete failure to be able to shift, is a clear sign that there's an issue.
Another can't miss sign is if your transmission starts shaking. You'll be able to feel the vibrations from the driver's seat.
Transmission fluid is the source of a few other common issues. Much like oil for your engine, your transmission needs fluid to keep it running and prevent it from overheating. When your transmission fluid gets low, you'll need to get your transmission fluid changed. If the transmission actually is overheating, on the other hand, you'll be able to smell the fluid burning. This will likely require a repair instead of just flushing your fluids.
Transmission Repair Near Me at Andy Mohr Nissan Service

Our service center has a friendly staff of knowledgeable of technicians, including a team of ASE Certified Master Technicians. They'll check your car's diagnostics and be able to tackle all your transmission needs from fluids to a full replacement. Our service center also exclusively uses Nissan genuine parts, so your car will be running like new again.
Think you've got an issue with your Nissan but aren't sure? You can ask our team online too. Ask a technician online to get more information before scheduling your next appointment. You can even check your car's maintenance schedule online to keep up with routine transmission fluid replacement. We are the best answer to your question, "Where can I find friendly and reliable transmission repair near me?"
Schedule Transmission Repair
If you're ever in need of transmission repair near Indianapolis, Lawrence, or Speedway, schedule service with Andy Mohr Nissan. The team of expert trained technicians will address all your service needs and get you back on the road again in no time.